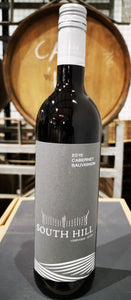 It seems our loyal supporters have been thoroughly enjoying our current Cabernet, so much so that it sold out rather more quickly than we had anticipated. This led us to do some digging into the depths of our cellar and the great news is we found a few vintage gems hiding in the dark corners.
Whilst it is wonderfully approachable in its youth, there is just no substitute for time to really unlock the true potential of our cool climate Cabernet, so we have decided to release very limited quantities of some of these rather special wines. From the beautiful elegance of the 2007 to the juicy 2011, these wines are the perfect treat for those who appreciate older vintage wines but are too impatient to age them themselves.
Orders limited to 6 bottles per order, free delivery for 12 bottles.