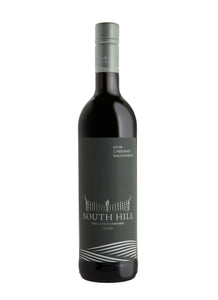 The wine has bright, fresh aromas of mulberry and black cherry  together with subtle hints of vanilla imparted by the judicious oaking regime. The palate is fruit driven with lively red berry fruit and an elegant minerality. Ripe soft tannins characterize the 2019 vintage which make for a wine that should age with elegance. Excellent acid integration makes it great food partner with sufficient body to hold its own against full flavoured dishes, as well as rewarding to savour on its own. This wine will reward patience and should peak 4 to 5 years after harvest.
 Vineyards         
The 2019 Cabernet Sauvignon was made exclusively from a gently north facing block. The vines, clones CS 388, CS 163 and CS169 planted on Richter 99 root stock were in their fifth leaf and yielded 5 tons per hectare. 
Harvest Date     
1st of April 2019 at 23.5 balling.
 Winemaking
All the grapes were sorted then fermented in small half ton open fermenters. Punch downs were conducted three times a day to ensure soft tannin and flavour extraction. After fermentation was completed, the wine was pressed off the skins in a basket press and sent to tank to complete malolactic fermentation before going to barrel for 12 months. Only French oak barrels were used, no new wood, mostly 3rd fill and older.
Analysis:           
Alc. 14.1%      R.S.  1.9 g/l     T.A.  6.4 g/l       pH:3.67      V.A. 0.67